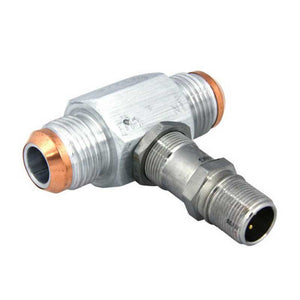 Racepak Aluminum Low Flow Meter
Regular price
$1,179.95
$0.00
Unit price
per
These general purpose turbine-type flow meters provide accurate flow readings for both fuel and hydraulic clutch systems. Use of a flow meter and DataLink's math channel capabilities allows you to monitor the health of your fuel pump as well as confirm the function of your fuel system timers and system lean-outs.
Flow meters designated as Low Flow are recommended for carbureted applications and are calibrated in Lbs/Hr unless otherwise noted.
Gasoline and Nitromethane flow meters are constructed of aluminum. Methanol fuel requires the use of a stainless steel flow meter.
---